Ring in the New Year
With A New Vehicle!

Make the Right Choice with
Financing From First Choice America!
Rates as Low as 1.99% APR*
Click on Our Auto Loans Page
For More Details!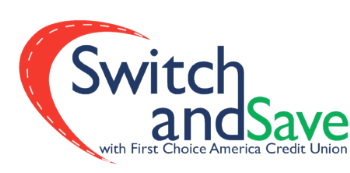 *All loans subject to credit approval. 1.99% APR is based on 2014-2015 vehicles financed for 36 months. Rates effective 1-1-15. Rates subject to change without notice. Additional rates and terms available. $100 cash applies only to approved vehicle and motorcycle loans. Not applicable to commercial use vehicles. This offer is good for 2009-2015 vehicles on approved new loans or refinanced loans from other financial institutions. $100 cash may be subject to income tax and reimbursement if the loan is paid off within the first 90 days. Please consult your tax advisor. Limited time offer; terms and conditions subject to change without notice. Federally insured by NCUA. Membership eligibility required.